Through our work and play with animals for over 30 years at BrightHaven, we learned that love is such an essential, transformative and powerful healing energy, it became the guiding force of our work, directing our choices and our interactions with animals and people. And the unconditional love that animals naturally share provides us with a great model and inspirational goal!  
What Animals Taught Us About Love & Relationships
We have shared many loving and happy relationships with them and learned a lot about various experiences and expressions of love. We've come to realize that, although our animals may not look like our idea of a guru, they embody great wisdom, showing unconditional love, romantic love, the affectionate love of friends, enduring love, playful love and obsessive love. Through several mothers with kittens and also siblings who came to our care, we've been fortunate to also observe parent-child as well as the familial love shared by brothers and sisters.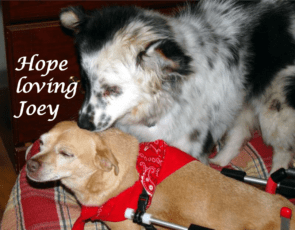 BrightHaven animals have indeed demonstrated various ways of expressing love, and one may immediately think of acts of service – the dog who brings us a treasured well-chewed bone or the cat who proudly pops a catnip toy or even a deceased mouse or bird in our lap, or our furry family member who gently licks our face or hands. Animals enthusiastically encourage us to spend quality time with them, especially offering solace during our difficult times, all the while we both blissfully enjoy quality touch via a stroking or cuddling session. And the unconditional love and devotion they show while caring for their sick and dying companions is awe-inspiring.
Our Menu for Healing, which is the foundation of our work, is also affectionately known as "The Love Sandwich" as it begins and ends with love, and the healing power of love can never be overstated! We always encourage people to make decisions regarding their animals from a place of love and in the name of love, taking fear out of the equation as much as possible.
And then, from our work with Animal Reiki, we're reminded that we are all love, and we've seen how love helps us to connect on deeper levels. We've been present for many transitions of our animals, and we truly believe that love, with its transcendent healing power and eternal nature, never dies as love is Source – a benevolent, omnipotent and eternal organizing force that is pure unconditional love focused on the highest good for all concerned – and Source is love.
We too are love so we never die – but perhaps just change form, enriched by the many lessons we've experienced during our time here on earth.
If you knew the secret of life, you too would choose no other companion but love. —Rumi
BrightHaven Caregiver Resources to Help Your Animal Live Well Each and Every Day!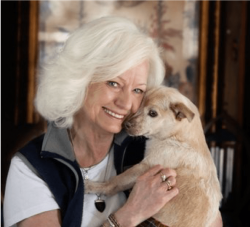 LATEST ONLINE COURSE! BrightHaven Holistic Animal Hospice: Navigating a Terminal Diagnosis – in this self-paced module, we help you to determine the best path for you and your animal.
Walking with My Dog Through (End of) Life – an intimate look at a profound life passage, from terminal diagnosis through hospice care and a peaceful, gentle natural death. (Author: Carol Howe Hulse, BrightHaven Education Program Manager)
For more resources and information to help you help your furry family member, please visit BrightHaven's Caregiver Resources & Education and Animal Caregiver FAQ.
---
Join the BrightHaven Family!
By becoming a part of our network of valued supporters, you will stay abreast of additions to our Caregiver Resources and Education (including animal hospice and holistic healthcare) program. You will also receive information about animals needing rescue and updates on those we have saved through our Rescue program that specializes in medical rehabilitation, which makes us unique.
Your user information will never be shared with a third party without permission or sold.
We truly appreciate your support!