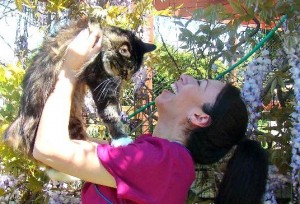 Over the years BrightHaven has gathered an extensive network of animal lovers who support our work and are dedicated to helping us network animals in need of foster and forever homes. We have created a wonderful program called the BrightHaven Animal  Network (BAN)—also known as The BrightHaven Bulletin Board—that works with people in the community who need assistance in finding new homes for elderly and special needs animals for a variety of reasons.
Qualifications
One or more of the following criteria must be met:
A senior (13+ years)
A special needs animal (chronic or terminal illness)
A hospice animal (an animal with a recommendation for euthanasia from a veterinarian)
BrightHaven Animal Network Requirements
Scale of Fees
$25 for Facebook and Twitter posting
Much as we would love to help everyone for no cost, BrightHaven is a nonprofit. General operating costs are substantial in our varied work of rescue, hospice and education. Therefore, we have no alternative but to charge a fee.
You can also read our blog post "Tips for Re-homing Your Animal".