We are delighted to introduce the companies who help our important work by making generous donations of their products or services to us. We encourage you to visit their websites to learn about their products and services, which are invaluable to BrightHaven.
We invite your organization to become a BrightHaven corporate sponsor.  You can support our operations by making financial contributions or donating much-needed products or services for our rescue or caregiver education programs. Please contact us for more information.
---
Animal Essentials
Low Alcohol Herb Tincture Formulas for Cats and Dogs are formulated by one of America's leading experts in herbs for animals, Gregory Tilford, and made from the highest quality human grade ingredients.
Animal Essentials is a wonderful company that has been supporting BrightHaven with extensive product donations for many years. If you are seeking single or combination herbal tinctures for your pet – look no further. Do also check out their wonderful Veterinarians Apawthecary line. Products offered for sale include the Animal Essentials line of supplements for the natural diet.
---
Animal Reiki Source
Since Kathleen Prasad taught her first animal Reiki workshop at BrightHaven in 2004, this gentle, healing practice has become an integral part of BrightHaven life and our partnership with Kathleen has deepened. Kathleen generously supports BrightHaven's work in many ways.
What is animal Reiki? It's essentially meditating with your animals. But in a broader sense, Reiki is a spiritual system cultivating compassionate intention, which in turn may bring about healing transformation. The practices of Reiki help us navigate our life's challenges with grace and surrender while we to learn to listen to and be present for others in a compassionate space: offering one's self as a conduit through which energy can flow for the good of another is the single most powerful gift that one can give and receive.
---
Canna Companion
Canna Companion is a unique blend of Cannabis sativa strains, frequently referred to as hemp, designed to enhance the supportive benefits of the Cannabis plant while minimizing the 'high-inducing' concentrations of THC.  Each capsule contains a combination of phytocannabinoids, the main group of compounds in hemp, terpenes which help to modulate phytocannabinoids, and flavonoids, which are found in a wide variety of foods we and our pets eat.  In addition, hemp contains omega 3 & 6 fatty acids and vitamin B6, helping to provide a holistic approach to your pet's health needs.
"We pride ourselves on making a Cannabis product that is developed, manufactured and sent to you by veterinarians. As veterinarians, we are committed to continued research and development in order to ensure our product meets the needs of your pet. Canna Companion is 100% organic, non-GMO, hemp, made in WA State. We use only vegetarian capsules and ensure all of our packaging is made from recycled materials and is in turn fully recyclable. This even includes the plastic bags, labels, and business cards. Reduce! Reuse! Recycle!"
BrightHaven has used Canna Companion as a part of our healing regimen and cannot speak highly enough of the results we've seen so far—in pain control as well as general health improvements.
---
Del-Immune V
The body's best defense is its own immune system. Del-Immune V® is a natural immune modulator that acts as a first responder when immune help is needed, and has been shown to help people and animals obtain maximum results from their immune system.. We have relied on both Del-Immune V® and also their wonderful pet product Pet Immune Plus for many years.
In times of stress we know how important probiotics can be and so BrightHaven's choice for that extra level of support is Delpro®. These  nutritional supplements contain a dually beneficial blend of Del-Immune V® for immediate immune support plus probiotics that contribute to intestinal health.
---
Feline Instincts
Feline Instincts offers a line of complete and easy to use all-in-one supplements to be added to raw meat. Our animals will tell you that these supplements are very tasty and well-loved by all. We are very fortunate and grateful to be receiving generous donations of Feline Instincts products, which makes feeding a natural diet even more enjoyable for us and our animals. Feline Instincts products are also available through BrightHaven.
---

The Temple Cat
Animals easily communicate telepathically between themselves and others, it is a natural ability for them and us, although sadly most humans have lost the art.  July Berrin is a naturally gifted animal telepathic, Medical Imager, and Reiki Healer, and above all so very thankful for her gifts. July has helped many of the BrightHaven animals converse better with us in times of need with astonishingly great results. You can read some of our testimonials for her work on her web site.
---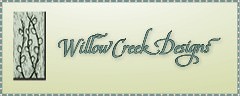 Willow Creek Designs
Kate Fenton's graphics studio in coastal Sonoma County, CA, offers desktop publishing as well as photo restoration, meeting all your design needs efficiently and reasonably. Kate has been involved in a wide range of creative projects with BrightHaven!
---

Zen Dog Healing
Since 1998 Zen Dog has been professionally grooming and working with 100% therapeutic grade essential oils. With many years of experience, their holistic healing formulas were developed over several years of incorporating specific essential oils into the daily care of their pet clients, along with individually documenting the benefits these dogs experienced.
BrightHaven started using Zen Dog formulas in 2014 and cannot speak highly enough of the results we've seen in our animals. Just to say that "old dog dirty ears" are a thing of the past is credit enough. Please do explore their web site to see all their wonderful products, and be sure to read our testimonials.