To honor Pansy and her amazing will to live, BrightHaven has established The Pansy Fund. Please consider making a donation so that we can continue to help more cats like Pansy.
Pansy's Story
Pansy started off life belonging to no one. She was born in a yard in Richmond and fed occasionally by the tenants who lived in the apartment complex. Unfortunately, Pansy was attacked and her face was shattered. Her future looked grim without a loving and supportive family to care for her.
A BrightHaven volunteer heard about Pansy and called us late on a Saturday evening. At this point Pansy had been outside injured for about five days. She was too shy to be approached and had to be trapped. Our wonderful volunteer brought her to BrightHaven immediately. In spite of everything, this girl WAS trying to eat. Watching her try to eat with a shattered face was truly heart-wrenching. She wanted to live. All we could do was send her to one of our vets to find out if anything could be done.
Pansy was in Dr. Chahal's office the next morning. She was badly injured, her jaw shattered, weighing in at four pounds, emaciated and dehydrated. Dr. Chahal thought she had most likely been hit by a baseball bat.
Sadly, BrightHaven didn't have money in the bank just waiting for situations like this. We just have to go on faith by getting started on credit and beginning a fundraising drive for donations. So that's what we did. We told Dr. Chahal to do what was needed to save this little girl and we started asking for help to pay the medical bills.
Pansy's vet care cost $2,300. She lost half her jaw, her lips, and a lot of teeth. She spent a couple of days in intensive care on an IV before she was even strong enough for surgery. When she finally left the hospital she had an esophageal feeding tube in place and her feet were all bandaged up to keep her from pulling out her stitches.
Pansy needed a month of cage rest while she healed. She was back and forth to the vet that month – readjusting stitches, removing the feeding tube, removing the wire from her jaw.  She was on several different antibiotics to fight the nasty infection that had settled in during the days before she got help. But Pansy was a survivor with an amazingly strong will to live. If she wouldn't give up, neither would we.
Pansy showed that will to live the moment she got to her foster home. She put that poor little mangled mouth to work on a plate of cat food, and then another plate, and another. Pansy just kept on eating. When the bandages came off we discovered pretty little white paws, and she purred and kneaded those paws in happiness and contentment. We kept passing the hat, asking for donations to pay Pansy's bill, and our faith and belief in humankind was answered. A group of wonderful and generous-hearted people came through and made donations to her care.
A month later, all the stitches were out, the wire removed from her jaw and Pansy was free to leave the cage and check out her foster home. She was up to 5 pounds at that point.
Now, several months later, Pansy is bouncing around her foster home. She weighs more than 6 pounds and her coat is thick and glossy. She can eat anything and everything, soft food or hard. Everything works and she's ADORABLE, a little tuxedo girl with white paws and the longest white whisker eyelashes ever.
Pansy is great with other cats. She's very playful and other cats seem drawn to her. She is also very adventurous and loves to climb.
She's a very smart little girl. She watches the other cats and has learned how to be an indoor kitty from them. We love her dearly and feel so blessed to have her safe with us. She's still shy with people she doesn't know but that will pass in time. Our timid little girl actually let the vet techs and her original rescuer hold and cuddle her at her last vet visit and she seemed to enjoy all the admiration she was getting! Eventually Pansy will leave foster care for a home of her own. It's just a matter of time.
We receive emergency calls like Pansy's frequently, and each time we have to consider the financial burden. Unfortunately, we just can't afford to take on every situation. We do our best to find resources or other organizations, but it doesn't always come together.
Pansy was one of the lucky ones, our little miracle. We work hard everyday to find ways to make more miracles out of these sad and devastating stories. But we need your help. We need a fund with money set aside just for situations like this. We created the Pansy Fund for that reason.
Click here to make a donation to the Pansy fund and select either "One Time Donation"  or "Monthly Giving". In the notes box please type in "Pansy Fund Donation".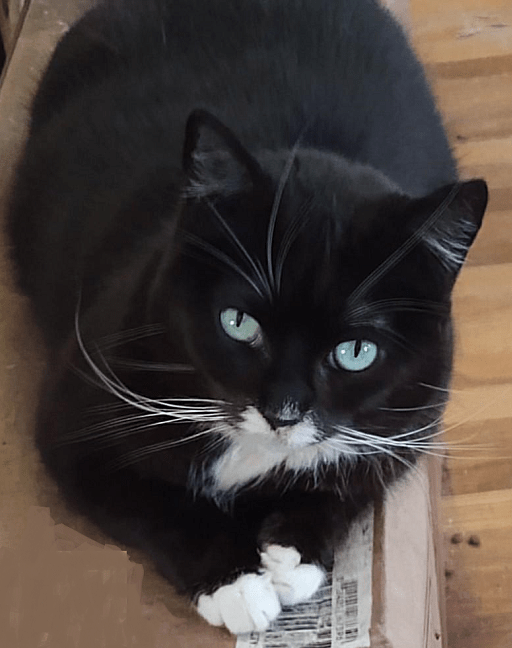 Donations to The Pansy Fund help directly with:
Veterinary costs that will save an animal from euthanasia in the shelter system
Emergency medical care for BrightHaven foster animals
Emergency veterinary costs for BrightHaven animals
A special thanks to Dr. Jatinderpal Chahal at ARK Veterinary Care / ARK Animal Emergency in San Jose, CA, for all his wonderful work, care and talent. When Pansy first arrived at his office battered and afraid, he got down on his knees and coaxed her out of the carrier. She went right to him and he took it from there. He trusted us to gather the money and he did everything necessary to save her.