Who are we?
Founded in 1990 by Gail and Richard Pope, BrightHaven is a renowned animal rescue, hospice and holistic education center. Our primary focus: senior, disabled & chronically ill animals.
From 1990 until 2018, unwanted, old, disabled and chronically ill animals found love, acceptance, family and a safe haven at BrightHaven's sanctuary. We saved over 1,000 senior, disabled and chronically ill animals by giving them the gift of a loving and dignified home for life—however long or short that life may be. BrightHaven has also rescued and helped thousands more animals through its various programs. 
In July 2013, BrightHaven Co-Founders Gail and Richard Pope received the prestigious Jefferson Award for Public Service, in acknowledgement of their devoted service to this extremely vulnerable population of beings.
In 2018, we sold our Northern California sanctuary property and closed the sanctuary due to financial sustainability concerns. We felt this was the best decision to enable BrightHaven to build today for a brighter tomorrow for animals by improving the organization's financial viability.
We are delighted to report that all of our sanctuary animals have settled into wonderful and loving new homes. BrightHaven's Gail Pope is providing our existing critically ill and hospice animals with specialized holistic hospice care in her own home. 
Gail has an international consultation practice and is contacted by many vets and animal caregivers regarding BrightHaven's natural methods and protocols for animal care and hospice. Book a consultation with her by sending an email to consultations@brighthaven.org.
Gail has written five books on holistic healthcare and animal hospice that are available on www.amazon.com.
In the The BrightHaven Guide to Animal Hospice online self-paced learning series, Gail and Richard are thrilled to share what they've learned since 1990 by following the wisdom of the animals. It's all about living well through the last breath!
What are our mission, vision & values?
MISSION:
BrightHaven is a 501(c)(3) animal welfare organization dedicated to helping people help older, disabled and chronically ill animals via rescue and hospice care. We also foster respect and compassion for all animals, honor animals as wise teachers and provide education to the public about holistic healthcare, animal hospice and natural dying.
VISION:
We look forward to a time when animal lovers from all walks and professions come together to experience love, compassion and respect for animals with special needs and those in the autumn of their lives.
VALUES:
Provide leadership in the development and application of holistic senior and special needs animal care, animal hospice and its philosophy of care and natural dying.
Promote an understanding of death as a natural part of life and nothing to fear.
Exemplify and foster respect and awareness for animals as sentient beings.
Listen to and honor the wisdom of the animals in everything we do.
Help people help animals by sharing the miraculous results we have experienced by utilizing our Menu for Healing at all life stages.
Celebrate the healing power of love!
What makes us unique?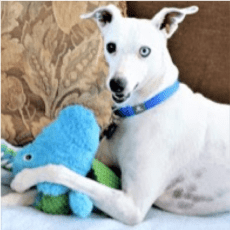 BrightHaven is unique because of the way we work and the results we get. It's all about living well, in an optimal state of balance, through the last breath!
The BrightHaven Menu for Healing, which is the foundation of our work, focuses on the best quality of life at all stages. Our menu is also affectionately known as "The Love Sandwich" as it begins and ends with love, and the healing power of love can never be overstated.
Our holistic approach is grounded in classical veterinary homeopathy and the feeding of a natural raw-meat-based diet, including the use of nutraceuticals, animal Reiki, and other alternative healing modalities as needed. Our goal is one of healing for body, mind and spirit, and to live each day to the fullest.
Why should I donate to BrightHaven?
BrightHaven has evolved into a unique rescue, hospice and holistic education center focusing on senior, disabled and chronically ill animals, a vulnerable population that has an overwhelming need to find love and care in our society.
Your donation will help BrightHaven to continue and expand our service to these magnificent and deserving beings.
BrightHaven is a 501(c)(3) nonprofit organization. Your contributions are tax-deductible to the fullest extent allowable by law.
The greatness of a nation and its moral progress can be judged by the way its animals are treated. – Mahatma Gandhi