Founded in 1990 by Gail and Richard Pope, BrightHaven is a renowned animal rescue, hospice and holistic education 501(c)(3) nonprofit organization. We offer a variety of caregiver resources.
Our primary focus: senior, disabled and chronically ill animals, a vulnerable population that has an overwhelming need to find love and care in our society.
BrightHaven is a pioneer and leader in the ever-expanding field of animal hospice and palliative care, and our experience with hospice-supported natural dying is distinct and well known. We are privileged to have provided hospice care for and shared the dying experience with over 600 animals who taught us so much. At BrightHaven, it is all about living well – and fully – through the last breath!
BrightHaven's Organizational Structure
Join the BrightHaven Family!
By becoming a part of our network of valued supporters, you will stay abreast of new resources and additions to our Education program, including Caregiver Resources. You will also receive information about animals needing rescue and updates on those we have saved through our Rescue program.
Your user information will never be shared with a third party without permission or sold.
We truly appreciate your support!
---
Rescue
In 2010 BrightHaven Rescue was formed with the goal of saving shelter animals most at risk for euthanasia due to their age or illness. We have has been very successful in finding foster and forever homes for hundreds of abandoned animals in our local communities.
We specialize in medical rehabilitation, which makes us unique.
PLEASE NOTE: Our felines-only rescue program is based in Northern California.
---
Education
The BrightHaven Education Program commenced in 2004 with the instigation of educational seminars held at the sanctuary. By sharing what we've learned through our caregiver resources and our animal hospice and holistic healthcare educational information with the community, we truly believe we are helping our planet become a better place in which we can all live peaceably together, animals and humans.
You can learn how to help your loved one live the best life possible each and every day with BrightHaven's publications and online courses! We share what we've learned from our wise animal teachers since 1990 about holistic healing, animal hospice and living and dying well.
President and Founder Gail Pope has an international consultation practice and is contacted by many vets and animal caregivers regarding BrightHaven's natural methods and protocols for animal and hospice care and natural dying. You can book a consultation with her by sending an email to consultations@brighthaven.org.
---
General Information About BrightHaven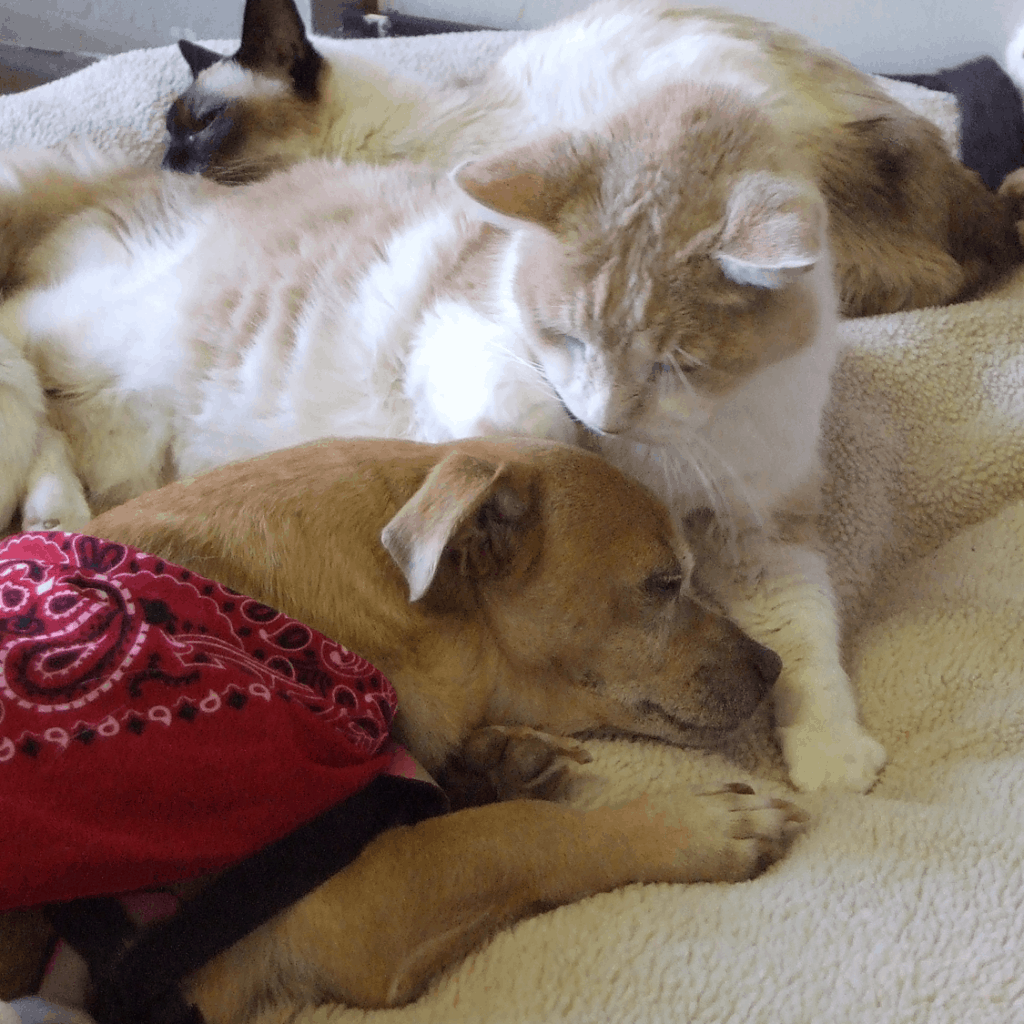 BrightHaven, a 501(c)(3) animal welfare organization, was founded in 1990 by Gail and Richard Pope. We are  dedicated to helping people help older, disabled and chronically ill animals.
From 1990 until 2018, over 600 unwanted, old, disabled and chronically ill animals found love, acceptance, family and a safe haven at the BrightHaven sanctuary.
Our Northern California sanctuary property was sold in 2018 and we closed the BrightHaven sanctuary due to financial sustainability concerns. We felt this was the best decision to enable our organization build today for a brighter tomorrow for animals.
We're proud to say that BrightHaven's work continues! We have helped many more animals through our ongoing Rescue and Education programs and our Caregiver Resources.  
In July 2013, BrightHaven Co-Founders Gail and Richard Pope received the prestigious Jefferson Award for Public Service, in acknowledgement of their devoted service to this extremely vulnerable population of beings.
With continued funding, the BrightHaven legacy will remain and continue into the future as a shining beacon of hope and help for animals and their human companions.
Contact Us for More Information
Email: info@brighthaven.org
Phone: 760-423-6262