"Suffering" From Wikipedia, the Free Encyclopedia
"Suffering, or pain in a broad sense, is an individual's basic affective experience of unpleasantness and aversion associated with harm or threat of harm. Suffering may be qualified as physical or mental. It may come in all degrees of intensity, from mild to intolerable. Factors of duration and frequency of occurrence usually compound that of intensity. In addition to such factors, people's attitudes toward suffering may take into account how much it is, in their opinion, avoidable or unavoidable, useful or useless, deserved or undeserved. "Suffering occurs commonly in the lives of sentient beings, in diverse manners, and often dramatically. As a result, many fields of human activity are concerned, from their own points of view, with some aspects of suffering. These aspects may include the nature of suffering, its processes, its origin and causes, its meaning and significance, its related personal, social, and cultural behaviors, its remedies, management, and uses." –Wikipedia
We shall draw from the heart of suffering itself the means of inspiration and survival. –Winston Churchill
Suffering – Presence of a Will to Live
In order to have a discussion on suffering one must perhaps first look at the presence of a will to live. Many times humans or animals will indeed be seen as suffering at any stage of their life, but if they have the will to live and can find some joy in their day, then who would take life away from them?
Everyone suffers at one level or another, so it is a difficult conversation when held at a time close to the end of life. Life can become uncomfortable, difficult if immobilized in some way, or painful. That is perceived by most as suffering, and probably rightly so, but does that warrant death? When that human or animal sits up later and happily devours a great dinner, or laughs at the TV, or bats at a fly, or comes for a cuddle at bedtime—does that warrant death?
Animals – Sentient Beings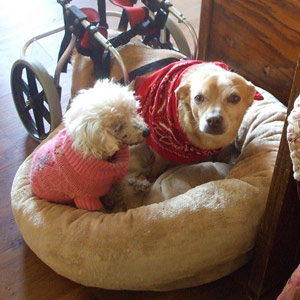 Animals are sentient beings, possessed of enormous wisdom, who tell their people when they are ready to go and whether they would like to be euthanized or whether they will be going naturally. The more people are tuned in to their animal, the more they will make decisions with their animal and out of love for them, and the more they will be following the universe's Divine Plan, in harmony with all Creation.
Modern day medicine has made great advances in recent times in the area of pain control, and much can be done to relieve signs of pain, which in turn equates to suffering in many minds. A spiritual understanding of suffering is invaluable when discussing quality of life in the context of animal hospice. The physical body, be it human or animal, is only a temporary vehicle to be occupied during our short time on earth.
We are not our bodies or minds, but only dwell therein for the duration of life. We are first and foremost spiritual beings living a physical existence; Inherent in all beings, human and animal, is the ability to "depart," faint, or become comatose if pain or suffering becomes too intense to bear. Very often we have witnessed animals leave their bodies for a time during illness or the death process and return again.
Humans generally react with fear and trepidation to signs of pain and think of it as suffering, based upon their life experiences. Modern day life conditions us to resolve things quickly, to feel no pain, to suppress the symptoms and to make everything bad go away. This is the nature of today's western society. Animals possess no such recall and live in the moment without our human acquired fear of pain or death.
Simply put, pain is and should be a part of life and does not necessarily equate to suffering in all cases. When we see symptoms of pain in our residents, we are able to effectively treat with homeopathy, animal Reiki, other alternative therapies or conventional drugs depending on the needs of the animal. There is much fear and often anger surrounding the questions that arise around the topic of suffering, and it may be good, therefore, to have a focus based on achieving a state of wellness, joy or balance whether for continued life or for transition. Let's look at a few examples of BrightHaven animals who have been perceived as in pain and suffering:
---
Harley

During the last several years, county Animal Care and Control has been called many times to visit BH to see if we are causing undue pain and suffering to an animal by not killing them—humanely, of course! I refer to Harley in this instance. Had we listened the first time, Harley would have been long gone.
That first time he was "down" and could not get up on his back end, an animal rights group became almost savage in his defense, demanding him killed to end his perceived pain, suffering and poor quality of life. Since then he has been "down" on all fours for a period of time—and then it was US who had the conversation with ourselves! Should we start to think about euthanasia at this time? What should we do? Well, we reacted proactively and continued on with our course—to make each day the best it could be, and to continue his medical care with a view to wellness. And guess what—it took time, but here he is, scooting, happy and playful almost four years later…Read Harley's story
---
Jackie

This delightful lady, deemed guru by many, suffered a neurological collapse after a flea treatment and spent her six years with us in bed, shaking uncontrollably and unable to sit, stand or walk. A tough life, right? Wrong, according to Jackie and the many human or animals beings who were captivated by her presence….Read Jackie's Story
---
Patti

A large, sweet and timid German Shepard who was intimidated and bullied by cats, collapsed in heart failure and spent three weeks in bed awaiting the end of her life—surrounded in the love of cats… Read Patti's Story
---
There are many examples of joy walking hand in hand with the suffering of humans, as previously mentioned in the stories of Christopher Reeves and Nick Vujicic, and the story of Judy Weintraub's journey is just as poignant and inspirational…. "…I walk out of the hospital of Albert Einstein College of Medicine in New York with my mom at my side. The year is 1975 and I'm 15 years old. I am drained after yet another grueling dialysis session. I just walked out of suffering and now witness beauty and feel a glimmer of joy grow within me. I have an epiphany. It all happens at the same time. Joy and suffering. I cannot believe what I have to do in my life but I know one thing—I cannot let dialysis eat me up and take over. I vow to hold on to the joy…" Please Read On"
Hope is the thing with feathers–that perches in the soul–and sings the tune without words–and never stops–at all. –Emily Dickinson
Knowledge reduces fear and increases confidence. We invite you to explore our animal hospice education, holistic healthcare education and publications to learn more. You may also wish to book a consultation with BrightHaven President and Founder Gail Pope.