BrightHaven's Team of Contributing Homeopathic Veterinarians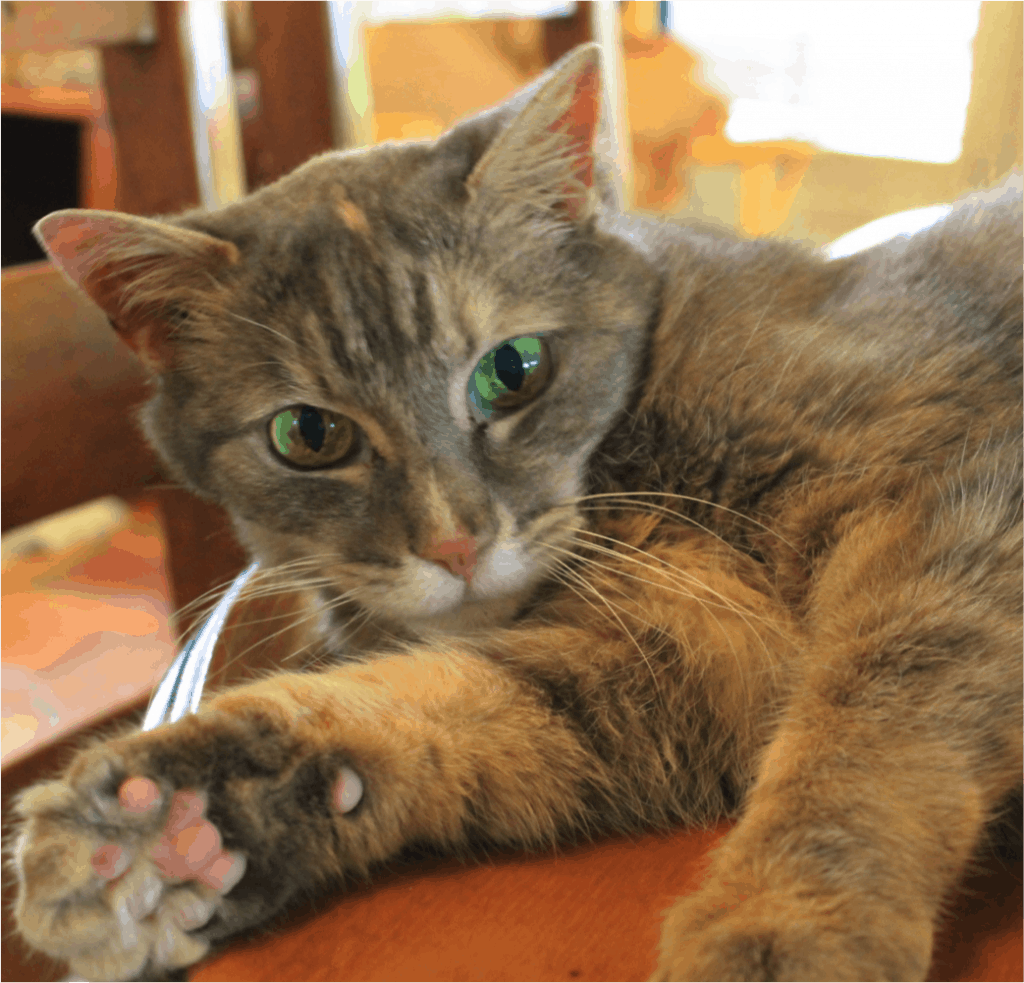 BrightHaven is firmly committed to classical veterinary homeopathy and is delighted to introduce some of America's finest veterinarians who have the ability to probe deeply into the character and temperament of their patients, whilst having a true understanding of their complex physical symptoms. We have worked for years entirely by telephone and email with all of our homeopaths, as they are located throughout the USA. The ability to consult by telephone is invaluable for an elderly or sick animal as the need for stressful veterinarian visits is almost completely eradicated.
All of our vets have private practices and volunteer their services to BrightHaven. If you'd like to learn more about a particular practitioner, please contact him or her directly. Thank you.
---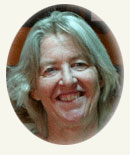 Christine Barrett, Supervising DVM
Meet BrightHaven's own Christine Barrett, DVM. Dr. Chris has been BrightHaven's supervising veterinarian since 2005 and has been one of our prescribing vets since the early 1990s. She has offered her heart and services for so many years to BrightHaven, and the names of all the cats, dogs, birds and even toads she has treated are far too numerous to mention but they all offer thanks in unison!
Dr. Chris earned her DVM degree from UC Davis in 1986, after which she went on to study homeopathy for animals with the father of animal homeopathy, Dr. Richard Pitcairn. She has been practicing classical veterinary homeopathy since 1995.
Dr. Chris has also participated in extensive further education programs and is one of the most competent and caring practitioners with whom we have had the pleasure of working.
Contact Dr. Chris Barrett:
Auburn, CA
Phone: 530-367-3672
---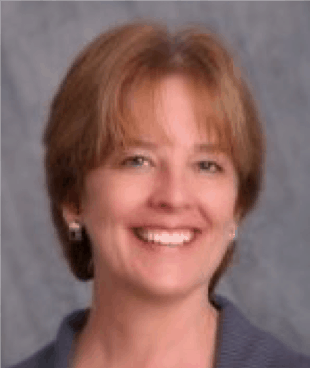 Diana Bochenski, DVM, CVH
Dr. Diana has been a firm BrightHaven favorite for many years – both with the humans and animals alike! Together we have been humbled by the many incredible experiences of healing we have shared as she has volunteered her expertise to help our animals.
Dr. Diana is often readily available both day and night for an emergency consultation, which is an amazing asset when you realize that elderly or chronically ill animals can be subject to acute flare-ups. Thank you, Dr. Diana!!
Dr. Diana received her DVM Degree from Colorado State University in 1986. She studied classical homeopathy under Dr. Richard Pitcairn in 1996 and 1997, and became certified by the Academy of Veterinary Homeopathy in 1998. Dr. Diana is the past president of the Academy of Veterinary Homeopathy; and has served on the Board of Directors. She is co-editor of the Journal of the Academy of Veterinary Homeopathy and a member of the AVH, AVMA and CVMA. Dr. Diana divides her time between the Buellton Veterinary Clinic in Buellton, California, where she has worked for 18 years, and a home-based 100% homeopathic practice in Sheridan, Wyoming.
Contact Dr. Diana Bochenski:
Buellton Veterinary Clinic
Buellton, CA
Phone: 805-688-2334
---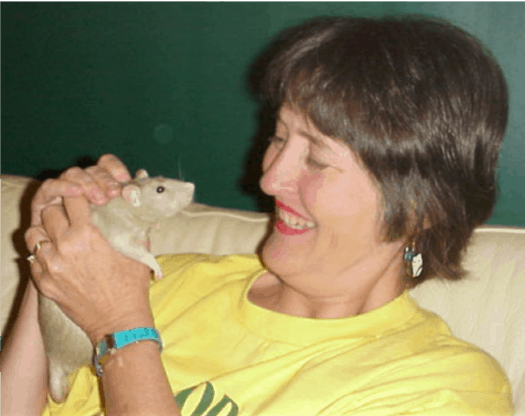 Christina B. Chambreau, DVM
A number of years ago Dr. Christina, in introducing us to homeopathy, showed us a rare miracle. Since that day she has not only served on our Board of Directors, taught us an unbelievable amount and helped many of our animals, but has also introduced BrightHaven to many in her profession and "persuaded" them into helping us too! Thank you Christina!
Dr. Christina is an internationally known homeopathic veterinarian. A dynamic teacher, she is chair of the board & founder of the Academy of Veterinary Homeopathy and is on the faculty of the National Center for Homeopathy Summer School. She also teaches her own one and two-day courses, and lectures at conventions, schools, clubs and to anyone who is concerned about improving the health of animals.
Written up in and quoted in many magazines, Dr. Christina graduated from the University of Georgia Veterinary College in 1980, began using homeopathy in her veterinary practice in 1983 and has used primarily homeopathy since 1988. She is married to Dr. Mort Orman, author of The 14-Day Stress Cure and other books. Christina and her husband co-wrote How to Have a Stress-Free Wedding…And Live Happily Ever After.​
Dr. Christina and another BrightHaven vet. Dr. Jeff Feinman (see below for more information), founded Holistic Actions!​ to help caregivers take control of the health of their animal companions. BrightHaven has partnered with Holistic Actions! for some of our online learning. Also, our Gail Pope is a member of the Holistic Actions! faculty.
Contact Dr. Christina Chambreau:
Sebastian, FL
Phone: 443-895-9555
---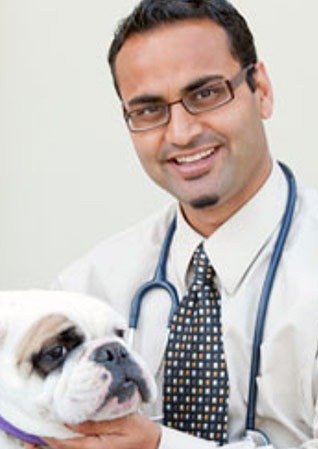 Jatinderpal

Chahal, DVM
As a child growing up in Punjab, India, Dr. C. experienced the loss of a family dog due to a splenic tumor, which affected him in such a manner that it encouraged him to pursue a life caring for animals. He adds, "I grew up in a rural environment in close proximity to animals. I fed cattle and dogs and developed relationship with these animals, which guided me to become a veterinarian."
Dr. C. graduated with honors from the College of Veterinary Science at Punjab Agriculture University and received his doctorate of Veterinary Medicine in 2004. He is also a graduate of the Educational Commission for Foreign Veterinary Graduate Program at Louisiana State University's College of Veterinary Science where he acquired additional training with domesticated and wild animals. Afterwards, he spent three years in training and hospital residency as a general practitioner at a local San Jose Veterinary Hospital. He has been working as a veterinarian in the California Bay Area since 2006.
Dr. C. has three rescue dogs: An English Bulldog named Roni-Roo, a Border Collie named D2 and a Yorkshire Terrier named Hajmolla. His interests include soccer, hockey, listening to music, reading books, travelling and spending time with his wife and two children.We cannot compliment and thank Dr. C. highly enough for his loving, kind, skilled and compassionate care of so many BrightHaven animals since we met in 2010.
Contact Dr. Chahal:
ARK Veterinary Care / ARK Animal Emergency
San Jose, CA
Phone: 408-956-6122
www.arkveterinarycare.com/staff
---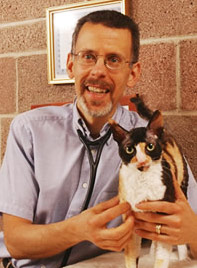 Jeff Feinman, BA, DVM, CVH
Jeffrey Feinman, BA, VMD, CVH, holds both molecular biology and veterinary degrees from the University of Pennsylvania. Dr. Jeff was the first dual degree recipient at Penn in the prestigious University Scholar program. His scientific experience includes research at The Wistar Institute, Penn's School of Medicine Department of Biochemistry (where he first published his scientific research) and the veterinary school's Department of Medical Genetics (where he wrote further scientific articles). In addition, his academic career during veterinary school included an externship in endocrinology at the Animal Medical Center in New York City, where he was again published.
After graduation from veterinary school, Dr. Jeff was selected for a competitive internship in clinical medicine at the Angell Memorial Animal Hospital in Boston. After fourteen months of intensive clinical experience he decided to postpone his planned academic career to work instead with patients. In clinical practice he quickly became alarmed by increasing rates of allergy, cancer and other degenerative diseases.Frustration with the results of conventional therapy on these chronic diseases fueled an interest in natural, holistic therapies. His scientific background helped him research and incorporate those natural therapies that were most efficacious into his practice.
In 1998 he further advanced his training in Dr. Richard Pitcairn's Professional Veterinary Homeopathy Course. Dr. Jeff then became the first certified veterinary homeopath in the state of Connecticut. Currently his practice integrates the latest, safest diagnostic techniques and treatments with holistic modalities such as clinical nutrition and homeopathy.Having worked with Dr. Jeff for several years we are thrilled to have him as a very valued part of the BrightHaven veterinary team.
Dr. Jeff and another​ BrightHaven vet, Dr. Christina Chambreau (see above for more information), founded Holistic Actions!​ to help caregivers take control of the health of their animal companions. BrightHaven has partnered with Holistic Actions! for some of our online learning. Also, our Gail Pope is a member of the Holistic Actions! faculty.
Contact Dr. Jeff Feinman:
Weston, CT
Phone: 203-222-7979
---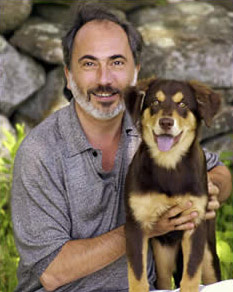 Jeff Levy, DVM, PCH
Dr. Jeff Levy, DVM, PCH, is without doubt one of the greatest. We are tremendously lucky to enjoy the benefit of his incredible ability to probe deep into the character and temperament of his clients while showing a deep understanding of their complex physical symptoms – and many BrightHaven animals can certainly vouch for that!Dr. Jeff received the title of practitioner of classical homeopathy after completing the 3-year course at Dynamis School of Homeopathy,  headed by Jeremy Sherr.
Please read on in Dr. Jeff's own words: "Veterinary homeopathy is one of my great passions in life. I have been studying and practicing since 1985 and teaching advanced prescribing since 1995.My practice is 100% homeopathic. I have clients all over the country, and most of my consultation is over the telephone. So when Dr. Christina Chambreau asked me to volunteer my services to BrightHaven, it seemed a natural fit. In fact, it has been a real pleasure working with Gail and the results have been quite rewarding.
Whether or not you are considering homeopathic treatment for your cat, dog or horse, I invite you to visit my website [below]. There is general information on healthy lifestyle choices, such as diet, flea control and vaccination. There is also information about me, about my practice, information for new clients and other items of interest. I hope you will give me the opportunity to assist you with your animal's health care."
PLEASE NOTE: Currently Dr. Jeff is only accepting new clients with a well-rounded understanding of classical homeopathy.
Contact Dr. Jeff Levy:
Williamsburg, MA
Phone: 413-268-3000 or 413-283-6699
---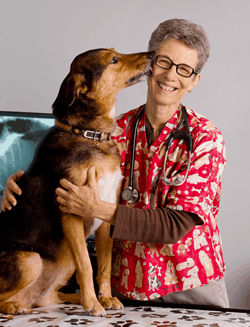 Francie Rubin, VMD, CVH
Dr. Francie is a 1989 graduate from the University of Pennsylvania, School of Veterinary Medicine. She began her career as a veterinary technician in 1974, knowing that her passion for the care and welfare of animals would only be realized by practicing veterinary medicine.In 1985, she entered veterinary school and has never looked back. "Going to veterinary school is my greatest accomplishment. I can't think of a more rewarding career."
In addition to practicing conventional medicine, Dr. Francie is trained in veterinary homeopathy and is a graduate of Dr. Richard Pitcairn's Professional Course in Veterinary Homeopathy.Dr. Francie founded Rockledge Veterinary Clinic in 1994 in a small building on Sylvania Avenue in Rockledge, PA. In 2003, she purchased "that old house behind the trees" and while keeping the integrity of the Victorian structure, turned it into a modern veterinary clinic.
Dr. Francie travels twice a year to Arizona and New Mexico with a group of veterinarians (Americans for Native Americans) who donate their time to spay and neuter and provide veterinary care to the pets of Native Americans. "This opportunity to give back is extremely fulfilling."Dr. Francie lives in Rydal with her partner of 20+ years, her beloved dogs Gemma and Hopi and a few chickens.
Contact Dr. Francie Rubin:
Rockledge Veterinary Clinic
Rockledge, PA
Phone: 215-379-1677
www.heartandpaw.com/locations/rockledge-veterinary-clinic

---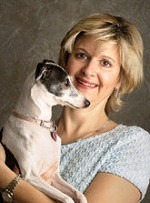 Adriana Sagrera, DVM, CVH
Dr. Adriana Sagrera has taken some of our most difficult cases including cats not only very sick, but wild too. She shows extreme sensitivity, compassion and understanding, whilst prescribing with care and accuracy. Dr. Adriana is referred to as the BrightHaven Magician, well known for the many miracles of healing and longevity we have witnessed together over many years. She is the person we always turned to turn to when we had ailing old-timers in need of a new lease on life, as well as for those who were dying and in need of help in their journey…Many of those patients recovered against all odds, like dear Edie, who died after a yearlong happy healing journey.
After graduating from Louisiana State University School of Veterinary Medicine in 1987, Dr. Adriana practiced traditional veterinary medicine for six years. During that time, she observed the effects of over-medication and over-vaccination of pets. She also saw cases where, although the diagnosis was grim in terms of traditional veterinary science, the pet improved with homeopathic care. Recognizing the success of the alternative veterinary medicine techniques, she began her studies in veterinary homeopathy in1993 and became a certified classical veterinary homeopath in 1995. Her practice is based on providing pets with gentle, effective treatment in a stress-free environment.
Dr. Adriana is committed to alternative veterinary medicine as a way to improve the health of pets in the most natural and non-invasive ways possible.
Contact Dr. Adriana Sagrera:
Natural Pet Care
Metairie, LA
Phone: 504-834-2023
---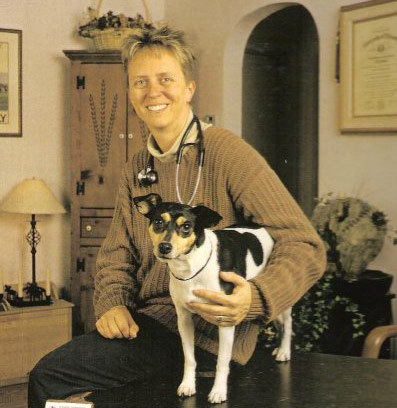 Michele Yasson, DVM
Dr. Michele has been a long-time friend to BrightHaven and has taken many of the BrightHaven animals as her patients over the years. Her clients have included cats, dogs and horses, and number some of our most wonderful success stories.She is a graduate of Rutgers University and the University of Missouri College of Veterinary Medicine, and has been practicing in New York since 1985.
Dr. Michele is an active member of the Academy of Veterinary Homeopathy, the American Veterinary Medical Association, the American Holistic Veterinary Medical Association, the National Center for Homeopathy, and the International Veterinary Acupuncture Society.
She is certified by the International Veterinary Acupuncture Society, the leading authority in veterinary acupuncture in the United States. Dr. Michele is considered a pioneering elder in the field of natural veterinary medicine and has been featured in numerous books, expos and conferences, newspaper and magazine stories and radio and television programs.
Contact Dr. Michele Yasson:
HolVet Holistic Veterinary Services
Kingston, NY
Phone: 845-338-3300