Gail Pope
Founder of BrightHaven & Board President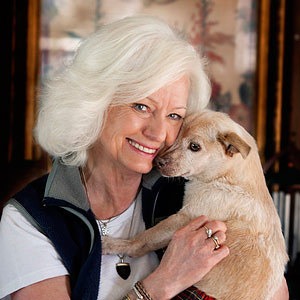 Gail was born in Harrow, England, in 1946 and pursued careers in banking and the airline industry, before moving to Southern California with Richard and children Kirstie and Justin, then teenagers, and pets to begin a new life. Had someone shown her a picture in 1986 of her life now, she would simply not have believed it!
Gail began her involvement with the animal world in the late 80s and founded "Cats Are People Too" with Richard in Trabuco Canyon, Southern California. CAPT changed its name to BrightHaven in 1993 to reflect its new mission—that of the rescue and enhancement of the lives of senior and special-needs animals. Over the years Gail learned much from the wise—both people and animals, and from the early days began to follow a holistic path as she learned about the circle of life and death.
Gail has an international consultation practice and is contacted by many vets and animal caregivers regarding BrightHaven's natural methods and protocols for animal care and hospice. Book a consultation with her by sending an email to consultations@brighthaven.org.
Gail has written six books on holistic healthcare and animal hospice that are available on www.amazon.com.
In the The BrightHaven Guide to Animal Hospice online self-paced learning series, BrightHaven Co-Founders Gail and Richard Pope are thrilled to share what they've learned since 1990 by following the wisdom of the animals. It's all about living well through the last breath!
In July 2013, BrightHaven Co-Founders Gail and Richard Pope received the prestigious Jefferson Award for Public Service, in acknowledgement of their devoted service to this extremely vulnerable population of beings.
Gail currently serves on the IAAHPC (International Association of Animal Hospice and Palliative Care) Advisory Board; she was an early member of IAAHPC Board of Directors, from 2009-2010. Gail also serves on the SARA (Shelter Animal Reiki Association) Board of Directors.
Gail is also a faculty member of Holistic Actions! for Companion Animals.
---
Richard Pope
Co-Founder of BrightHaven & Board Chief Financial Officer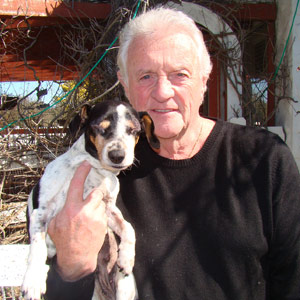 In addition to his BrightHaven involvement, Richard is a director of Summit State Bank in Santa Rosa, CA, and the planning and engineering consultant to SOMO Living where he is currently the development director for the design, entitlement and implementation of SOMO Village near San Francisco. SOMO Village is the first certified deeply sustainable mixed-use community in North America, which is endorsed by London-based Bioregional and World Wildlife Foundation as a One Planet Community.
Richard is among the most respected and forward-thinking development leaders in the United States and brings over twenty years of experience to the construction and residential real estate industry. Richard studied civil engineering and building construction in the UK and USA and has worked extensively in the Middle East, Southeast Asia, Europe and Canada. He started his career with Taylor Woodrow in the UK where he was born and holds both British and US citizenship and passports.
In 2018 Richard was appointed to the board of Urdang Ltd., the prestigious and highly-respected "Exceptional Dance and Musical Theatre Training Academy" based in Islington near the heart of London.
In July 2013, BrightHaven Co-Founders Gail and Richard Pope received the prestigious Jefferson Award for Public Service, in acknowledgement of their devoted service to this extremely vulnerable population of beings.
---
Blanca Dominguez Walker
Social Media Specialist & Graphic Designer
(Animal Care Specialist, 2004-2018)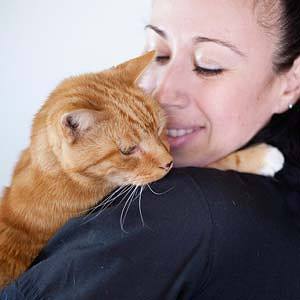 Blanca's lifelong dedication to the wellbeing of animals is apparent in all of her work with BrightHaven. Blanca's natural gift for medical intuition has greatly contributed to our ongoing search for healing and natural balance. Her love and passion for the animals was obvious as she performed medical tasks, assisted in hospice care and ensured the comfort and wellbeing of each animal during her tenure as our animal care specialist. Blanca is a gifted photographer and has started her own business, Blanca Walker Photography. She shares her life with her husband Kris, her daughters Yanira and Kailani, her son Kaleo and her cat Princess.
---
Susan Hoffman
Animal Rescue Coordinator & Board Secretary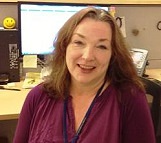 Susan pursues her passion of animal rescue by heading up BrightHaven Shelter Rescue (BSR), which saves senior and special needs animals from shelters and places them in foster, permanent and hospice care homes. After a demanding day job in the legal profession, she comes home to care for her own brood of forevers and fosters before turning to her rescue work that includes returning calls, liaising with shelters and speaking with foster parents. Susan's record of finding homes for abused, sick and needy seniors is incredible!
---
Carol Howe Hulse
Education Program Manager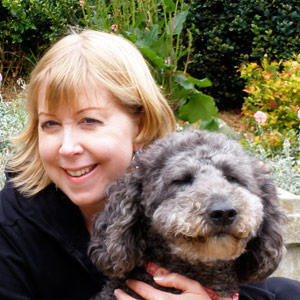 Carol felt connected to BrightHaven from the moment she first arrived for Kathleen Prasad's Animal Reiki 1 workshop in May 2010! Working with Gail and Richard to develop a multi-faceted education program designed to share BrightHaven's menu for healing and animal hospice expertise with the world is a dream come true for Carol – using her creativity and intuition to help animals and people to live their best lives. Carol is an author, writer, photographer and animal Reiki practitioner.
Carol's book, Walking with My Dog Through (End of) Life, is an intimate look at a profound life passage, from terminal diagnosis through hospice care and natural death. It includes how BrightHaven's animal hospice principles greatly helped Carol and her beloved dog Silver to find their way.
---
Additional Board Members
Kirstie Franceschi

Board Director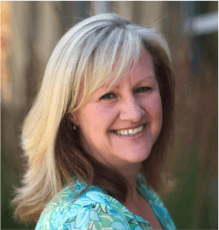 Kirstie is the Development and Property Manager for Codding Enterprises in Santa Rosa. Codding controls over three million square feet of commercial space and has a full-service construction company. She is also a founding Board Member of the Council of Infill Builders, a nonprofit 501(c)(3) corporation that is committed to improving California through infill development.
Kirstie lives in Santa Rosa with her husband Dave, 10-year-old daughter Emma and their two cats, George and Pattie.
---
A.J. de Bartolomeo
Board Director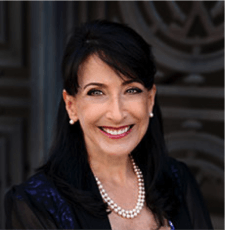 A.J. has more than twenty years of experience in complex litigation, including the prosecution and defense of class actions arising under the securities, communications, consumer protection and copyright laws. Her experience extends to the prosecution of pharmaceutical and medical device litigation, as well as the collection of class action recoveries and claims administration in bankruptcy proceedings. A.J. currently serves in court-appointed leadership positions in several MDL mass tort actions.
A.J. has been named among the highest class of attorneys for professional ethics and legal skills with an AV-Preeminent rating by Martindale Hubbell, and was recognized by her peers as a Northern California Super Lawyer every year since 2013.
---
Tori Owens

Board Director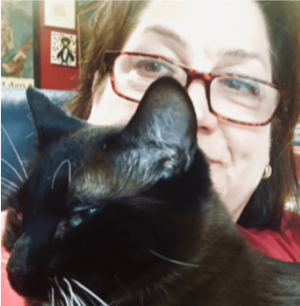 Tori was a founding board member of a pure-bred cat rescue where she remained very active until 2007. She is married with two adult daughters.
These days Tori loves to foster for the BrightHaven Rescue program and has been known to fall in love with, and adopt, one of her foster family! She is shown here with Taz.
Tori's other loves are cooking and travel.