***THESE SHIRTS ARE STILL AVAILABLE AT OUR BRIGHTHAVEN STORE***: https://www.bonfire.com/store/the-brighthaven-store/
At BrightHaven, we are committed to helping animals and we honor them for the many ways they help us humans.
For example, how many times has a special animal shown up in our lives just when we needed them most, essentially rescuing us? And how often has the unconditional love and reassuring presence of an animal friend healed a tired or aching human heart? Even after working with animals for nearly 30 years, we're continually amazed by all the lessons they're willing to teach us if our minds and hearts are open to receiving them…
We're raising money so we can continue to make a difference in the lives of animals in need, particularly those who are senior or have special needs.
This inspiring and one-of-a-kind design was originated by our own Blanca Walker!
Here are the BrightHaven programs that your purchase supports:
Rescue
We specialize in the rescue, foster care and fospice, rehabilitation and adoption of senior and special needs animals most at risk for euthanasia.
Our focus on medical rehab makes us unique. So many of these animals would never have this opportunity elsewhere.
Education
We're working hard to expand our comprehensive holistic healthcare and animal hospice educational program. Our current resources include consultations, books, online learning and publications including the Quality of Dying Checklist.
Hospice/Specialized Care
We provide this specialized care to a small number of animals in the private home of BrightHaven founders Gail and Richard Pope.
Fundraising Goal
Our goal is to sell 150 shirts by Fri., April 20, 2018. You can order yours now, and do please share this link with all the animal lovers in your life: https://www.bonfire.com/brighthaven-helps-animals/
These lovely, high-quality shirts are available in a 6 different styles and a variety of colors.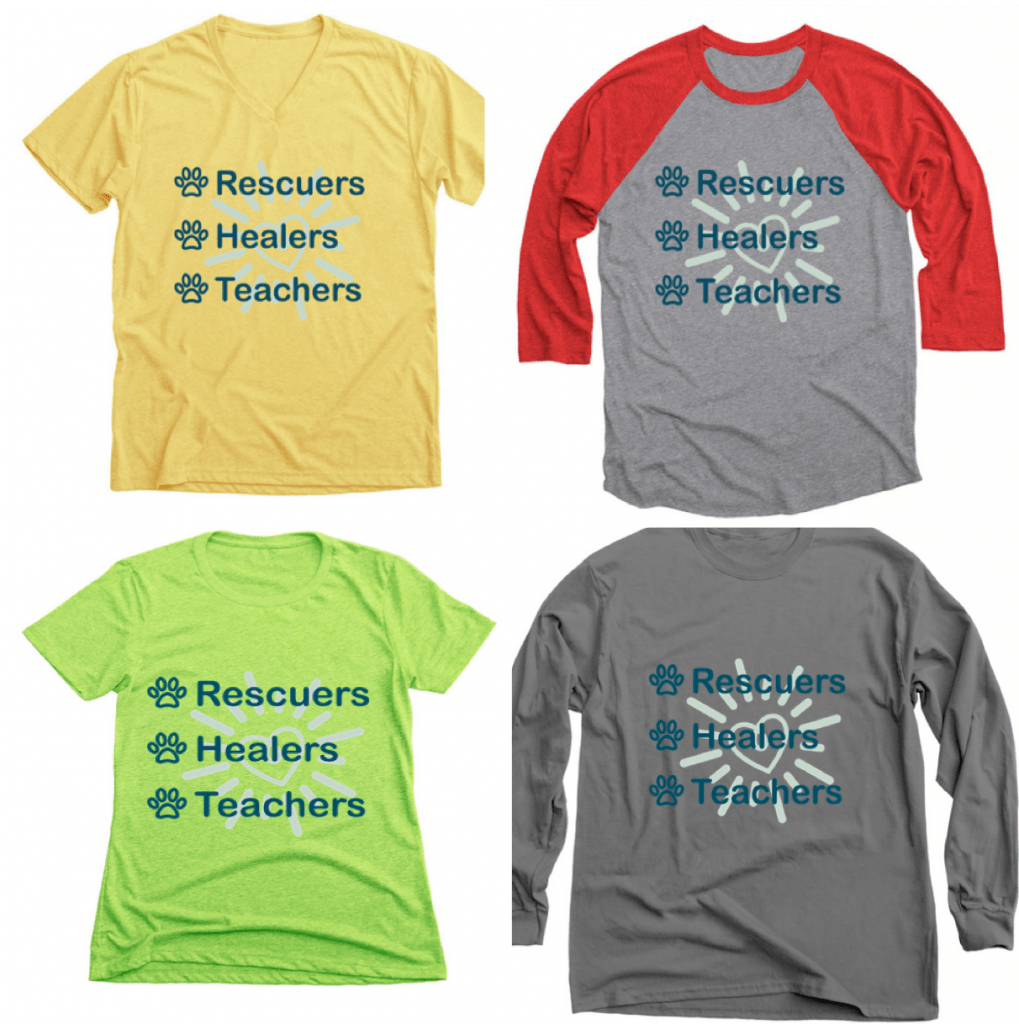 Together we can help many more animals. Thank you for your generous support!!!