A heartfelt memorial to our beautiful Gem from BrightHaven President and Founder Gail Pope:
"Gem died at 5am on the 11th of April 2018.
To see one who fought the odds for all her life, and succeeded by reaching double figures in age, is a testament to all the wonderful people who helped us to care for her along the way.
Gem was such a one and to lose her after an illness that only manifested for a few days before striking her down has basically knocked us all sideways. BrightHaven is more used to supporting the eventual and natural dying process after years of rehabilitating and rebalancing for great health in body, mind and spirit.
We were unprepared to lose Gem. A strong, tough cookie. A vibrant and feisty personality. One whose love, once given was whole-hearted and unconditional. She shared that deepest bond only with Blanca, but other meaningful and beautiful relationships with Richard and I, and some others too.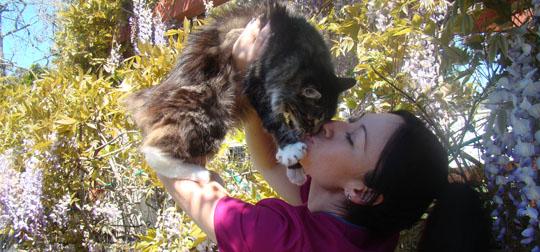 Gem was found on the streets of Orange County as a very young girl – bleeding badly. The emergency vet found nine dead kittens inside her but once in recovery realized her tail was no longer working and so operated again for its amputation. Subsequently it was discovered that she could no longer urinate or defecate on her own…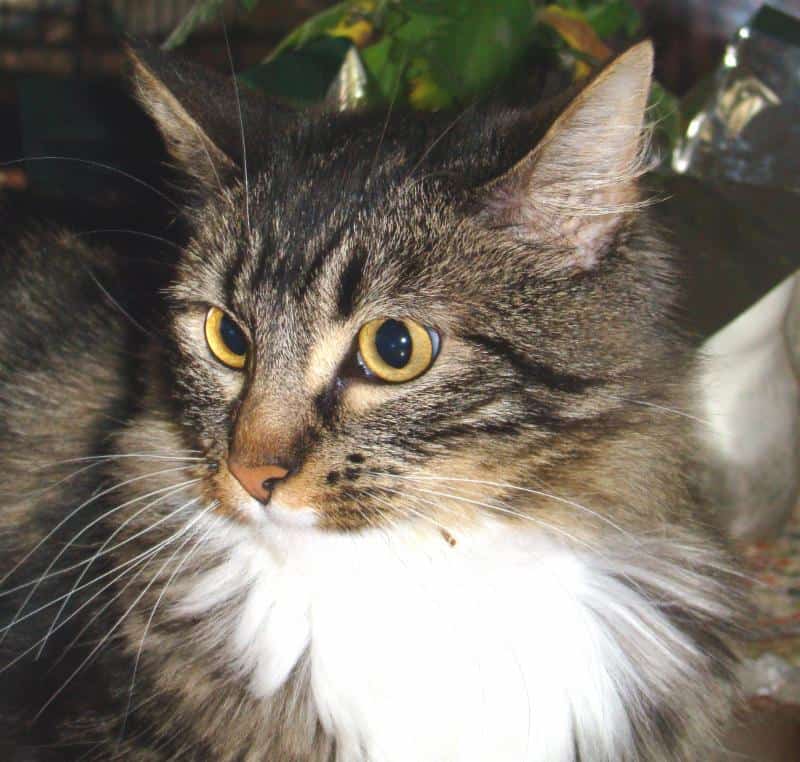 Life thereafter in an animal shelter was filled with kindness but the inability to properly care for her needs, and infections resulted. A long story short, a wonderful friend of mine heard about her plight and so Gem came to BrightHaven, where we found her to be desperately ill and so off to specialist care she went with her first attack of septicemia (blood poisoning caused by bacteria in the blood). After surviving three ensuing critical illnesses related to the septicemia, she began to thrive, fell deeply in love with Blanca and the rest is history.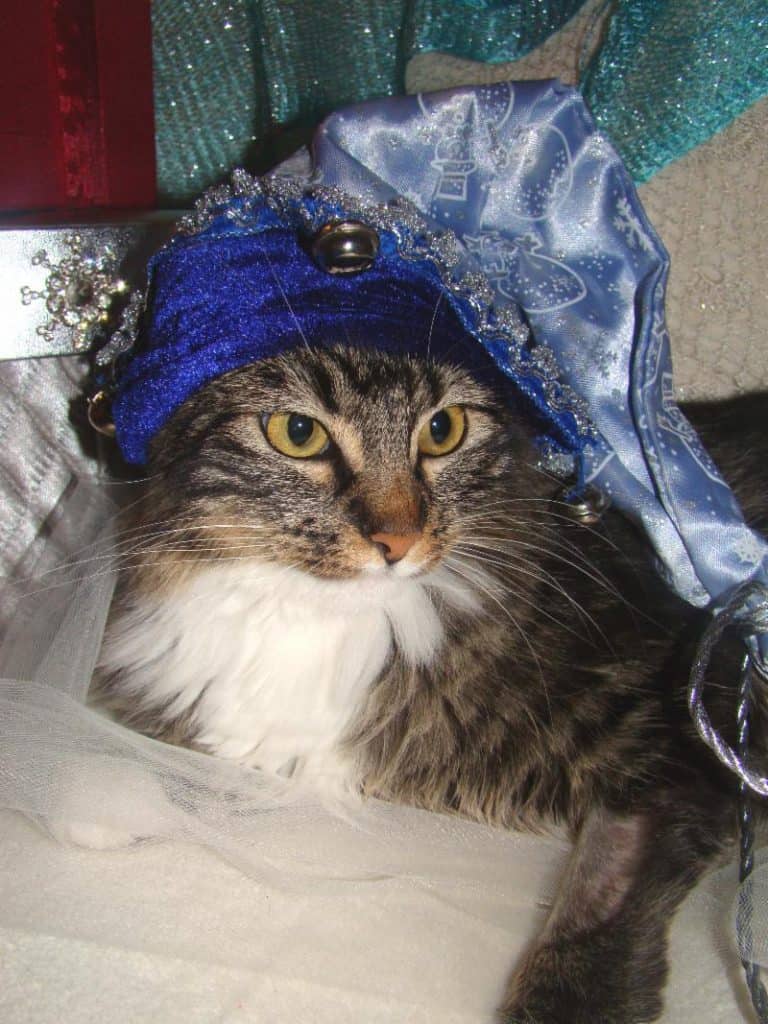 Gem's bright eyes, shiny fur and feisty exuberance captivated many. She really hated having to have her bladder expressed and stool removed, tasks she allotted to Blanca and only to Richard or me if there was no other way. One could not argue when Gem made up her mind about anything…as many were to find out!
What can I say? Gem is no longer here, and our lives seem to have suddenly ground to a halt as we float in disbelief. Her beautiful self remains with us to be honored and respected, but "she" is treading the path to the afterlife and we know, likely delighted to be finally free of the burdensome body that was her home.
On Gem's behalf I would like mention just a few of the special people who made her life better. First must come her great love Blanca and next  Dr. Adriana Sagrera, who was her lifetime volunteer classical veterinary homeopath. Without her brilliant work we know that Gem would never have made such a long journey. Others include Sue Walshe, whose mission it was to save her; the doctors and staff of Animal Care Center in Rohnert Park, CA; July Berrin of The Temple Cat through whom she made her wishes so very clear (!!); Fray Huffman, a special friend; Kathleen Prasad with whom she shared Reiki and too many more to mention here…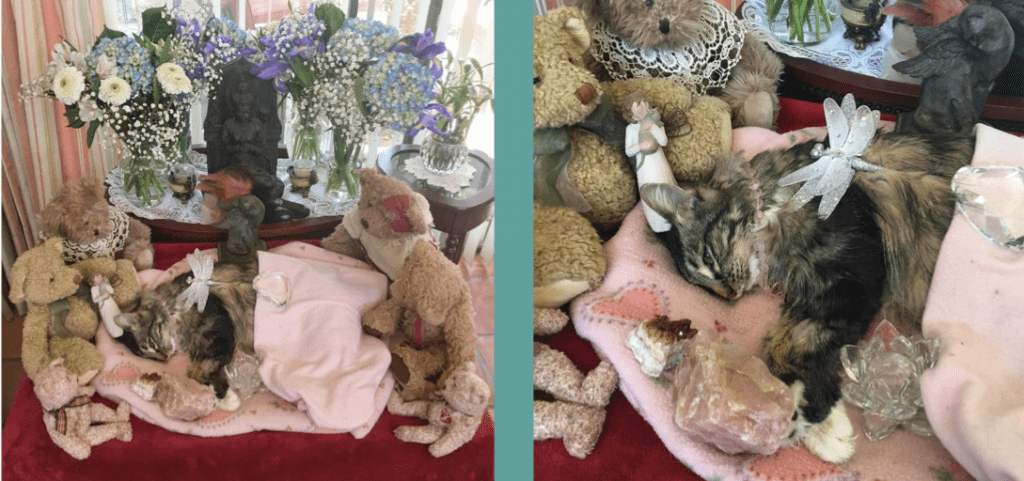 Gem lay in state as so many before her, draped in a Buddhist prayer shawl, watched over by a dragonfly for transformation and light and adorned with a rose quartz necklace and with rose quartz crystals.
Of course Gem also had the BrightHaven teddy bear brigade to watch over her, the magical power of the unicorn and other mementos of her life. Her flowers were a vibrant mix of blues to match her equally vibrant self.
Please join me in sending love, Reiki and prayers for Gem's journey onwards."
"To Love is to trust beyond what the eyes can see." ~Blanca Walker