Pet loss, anticipated or otherwise, is often an extremely challenging time for any animal lover. My new book, Walking With My Dog Through (End of) Life, shares how the last few months of a cherished animal's life can also be a time of many gifts including deepened love and connection, and and transformational life lessons.
While working with Gail and Richard Pope to develop BrightHaven's education program, I certainly take in a lot of helpful information about an animal's healing and wellbeing at all life stages, animal hospice care and natural dying.
The terminal diagnosis that my beloved dog Silver received in June 2015 catapulted me into an up-close-and-personal experience of what I had been learning as BrightHaven's education program specialist.
Up Close and Personal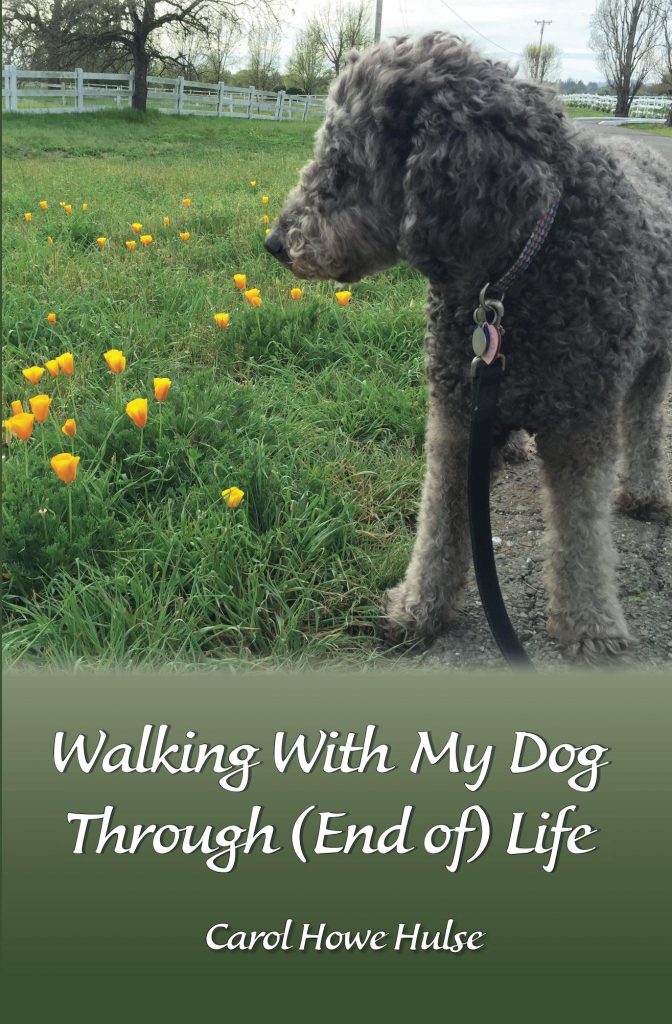 A beautiful dog named Silver magically came into my life three weeks before the June 2006 death of my beloved husband Martin. Silver's steady and joyful presence and our deep bond carried me through many life challenges. Experiencing the amazing healing power of animals inspired me to help animals to live their best lives possible.
Silver's terminal diagnosis in June 2015 abruptly changed our world…
While walking through Silver's end-of-life journey together, I gained firsthand experience about responding to a cherished animal companion's terminal diagnosis and recovery from emergency surgery, providing animal hospice care and helping the animal prepare for a gentle, natural and peaceful death.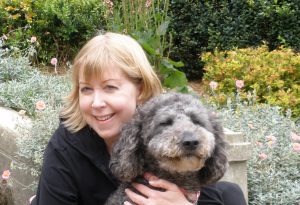 During this journey with Silver, circumstances changed constantly, sometimes by the moment. As the initially abstract concepts of animal hospice and natural death became a reality, I found myself reevaluating decisions I had previously made, and I did my best to be as mindful as possible each time I needed to choose what was best for our particular situation. The possibility for future regret is greatly reduced when decisions are made with awareness.
Although challenging and exhausting at times, I can honestly say that wouldn't have missed this amazing and profound experience, full of love and life lessons, for anything!
15% of net sales of this book will be donated to Brighthaven to help more animals.
If you purchase via www.smile.amazon.com and select BrightHaven as your favorite charitable organization, Amazon will donate a percentage of the sale price to BrightHaven!
Amazon Review
A compelling read for all animal lovers!
"An honest and heartfelt account of human and animal love, loss, and regrouping. Packed with helpful insights and information for anyone who loves an aging or terminally ill pet. Ms. Hulse has thoughtfully covered all the bases."

 "If you go through this process with courage and grace, I promise that you will no longer fear death, and your perspective on life will be forever changed to one of acceptance and peace. What greater legacy can our animals leave us?"

—Gail Pope