The answer: LOVE!!!
And as always, February has been the perfect month to celebrate love, with St. Valentine's Day occurring on the 14th.
At BrightHaven we celebrate and honor love in everything we do, every day of the year – its healing power is tremendous!
For example, our Menu for Healing, which forms the foundation of our work, is sometimes called the "Love Sandwich" as it begins and ends with love.
We also encourage people to make love the basis of any and all decisions regarding their animals, including those about healthcare and end of life. Take fear out of the equation as much as possible.
And let's remember that our animals are the best teachers when it comes to giving and receiving unconditional love. That's who they truly are, and we can learn so much from them about how to live well and fully through the last breath.
Here are a few great quotes that speak to the sheer significance and magnificence of love: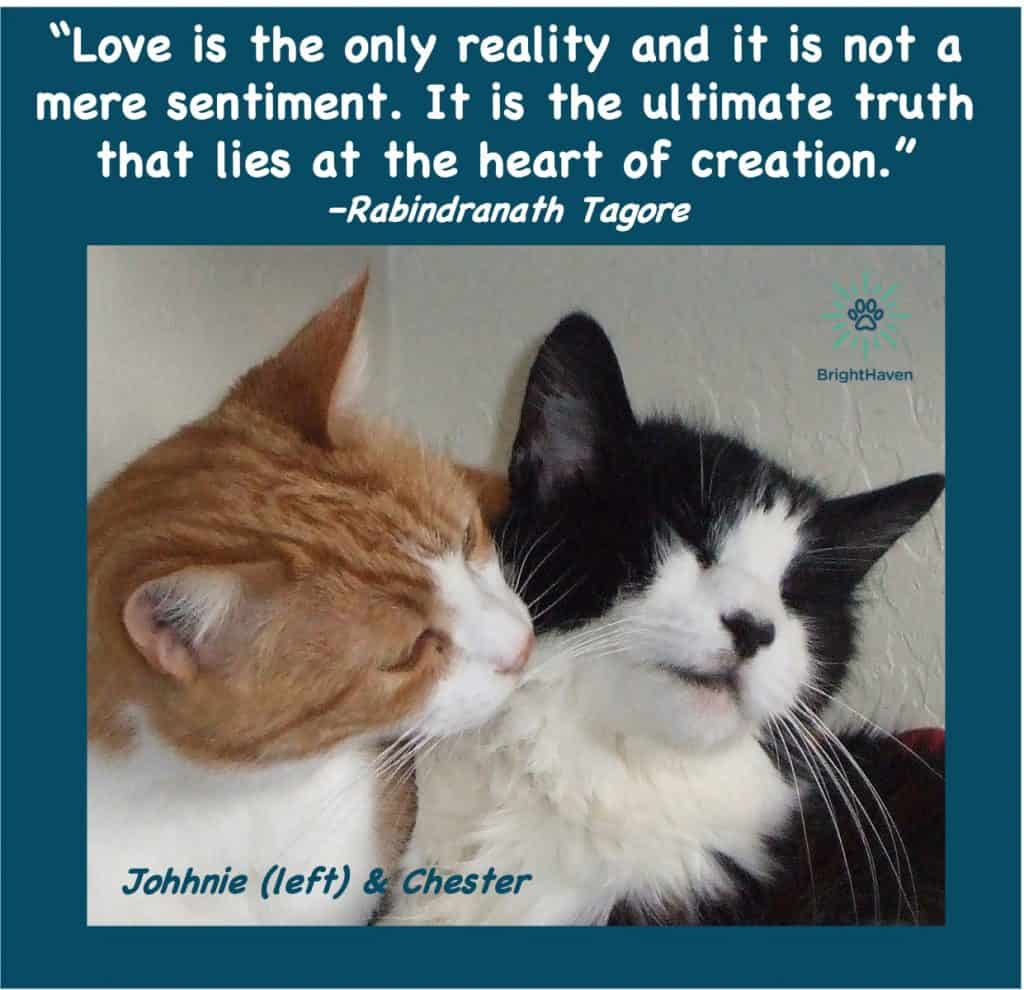 BrightHaven Resources to Help Your Animal Live Well Each and Every Day!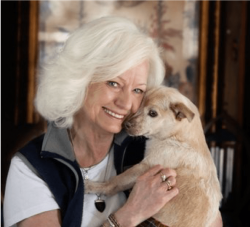 LATEST ONLINE COURSE! BrightHaven Holistic Animal Hospice: Navigating a Terminal Diagnosis
Walking with My Dog Through (End of) Life – an intimate look at a profound life passage, from terminal diagnosis through hospice care and a peaceful, gentle natural death. (Author: Carol Howe Hulse, BrightHaven Education Program Manager)